EXCELLENCE IN HOSPITALITY
Cruise Port Amsterdam is your entry to the world class tourist destination and capital of the Netherlands: Amsterdam. Our unique terminal on the river IJ is just a stroll away from the historic Amsterdam City Center. Ideal for the independent traveler who can start exploring the city by foot. As well as strategically positioned to start an excursion to visit the famous Dutch highlights.
Only a twenty minute drive away from Schiphol airport and surrounded by various hotels, Cruise Port Amsterdam is an excellent turn around port.
TERMINAL ACCESSIBILITY
The terminal of Cruise Port Amsterdam is easily accessible by car, tram, train and boat. The terminal is located at the center of Amsterdam, within 20 minutes walking you are on the Dam. Excellent for a visit to the historic city center.
News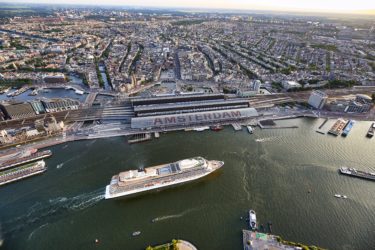 Port of Amsterdam transfers the handling of river cruise to Passenger Terminal Amsterdam, which will carry out all cruise-related business under the new name Cruise Port Amsterdam. Passenger Terminal Amsterdam, a subsidiary of Port of Amsterdam, has been responsible for…...
Read more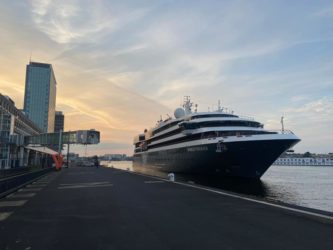 After a long wait, last week we finally welcomed our first ships! OCEANDIVA kicked off with a successful event onboard THEORIGINAL, followed by the yacht SY Perseverance for her maiden voyage. A very special moment was the maiden call of…...
Read more